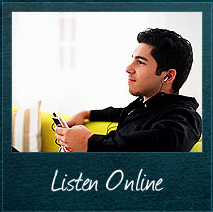 Seminars
The following seminars are currently being offered:
Altar Ministry
Effectively train people in the best way to pray with people to see them receive the Holy Ghost.  Lasting 50 minutes it comes complete with a fill in the blank handout.
How To Be Used Of God
Designed to both train leaders and laypeople alike to get involved in the work of the ministry and bear more fruit.  Emphasis is placed on the value of buying into the vision of the local leader and working with them to see the vision come to pass.  Lasting 60 minutes it comes complete with a fill in the blank handout.
Soul Winning Service
Preaching an inspirational sermon and sharing a word of prophecy that has universal application, a call is made for commitments to teach at least one 1 hour Bible study per month for a year.  This type service has ignited continuous revival in more than one church.
Workshop Sessions
We have numerous Workshop sessions available. Some sessions are geared towards mobilizing members to do the work of the ministry.  Other sessions are geared towards leaders, inspiring and imparting to them step by step how to implement growth concepts in their church and ministry.
Note: Generally workshop sessions are done during a Harvest Conference.