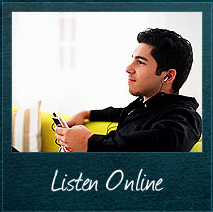 Bio
Look What the Lord has Done! 
The hand of Lord was upon Brian Norman from an early age. He first was baptized with the Holy Ghost in a public 8th grade classroom in Grandin, Missouri as he yielded his heart to God. Over the next several years God would show him powerful truth's in the word of God. At 19 he surrendered to God's call and renewed that experience.
He is privileged to speak into the life's of leaders throughout America and the world. He has been in the ministry for over 20 years during which he has been pleased to serve the kingdom as a Pastor, Church Planter and Global Evangelist. He has seen 8 new works started, one in America and seven abroad. And speaks into the life's of leaders around the world. 
His ministry has been marked by great confirmation from God. Literally thousands have come to Christ and received the baptism of the Holy Ghost in his meetings. Over 10,000 have also testifed of being miraculously healed by God after the prayer of faith.
Endorsements:
"Brian Norman is one of the best evangelists I have been blessed to work with on the mission field.  He is focused, works with the congregation until they have victory!  We had 271 filled with the Holy Ghost in North East India.  Brother Norman would not give up.  Thank God for evangelists like Brian Norman"

Bruce Howell

Global Missions Director
---
    "I can tell you unequivocally that Brian Norman is the real deal. From my first encounter of hearing him minister in a Harvest Conference he personally ministered to both my wife and I in the Spirit and it was a definite word from God which we treasure to this day. I can recommend Brother Norman as a God send who breaths r-e-v-i-v-a-l and looks for every way possible to make a difference to those he ministers to. "

David Hudson

The Bishop of West Virginia
---
    "The national conference in Madagascar is always a highlight of the year and with the ministry of Brother Norman this proved to be one of our finest years.  There were 1,884 who received the Baptism of the Holy Ghost.  Refreshing times in the spirit made this a time that will be long remembered. We would welcome Brother Norman to Africa to minister at any opportunity and believe that he demonstrated a desire to see the Kingdom of the Lord go forward in power. "

Jerry Richardson

African Regional Director
    Others Available Upon Request